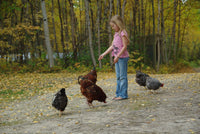 Plenty to see & do!
The farm has gardens, petting zoo, greenhouse, fun games, and a picnic park.
Farm Adventure Map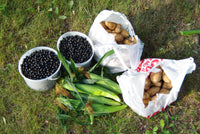 Plenty to pick & take home (or eat!)
There are organic gardens with fruit, berries, and vegetables available -- the farm is a diverse 158 acres with mixed wood forest and meadows. Call for a produce list.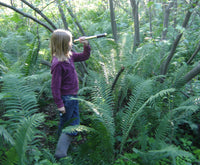 Close at hand, but a whole other world
Located within an hour drive of Edmonton, in the area of Pigeon Lake, it is family (third generation) and volunteer run farm since 1973. We invite you to visit for an adventurous experience, whether Great or Small.
Contact us to book